About the
RM of Paynton No. 470
The Rural Municipality of Paynton No. 470 consists of 593.95 square kilometers (kms) and is located 40 km West of North Battleford and 82 kms East of Lloydminster along Highway 16. The RM was incorporated January 1, 1913. Other localities in the area include the Village of Paynton and Hamlet of Bresaylor. The R.M's main office is located in the Village of Paynton at 205 1st Street East and the RM Shop is located at 106 3rd Aveune East.
The municipality is known for its beautiful North Saskatchewan River Valley scenery. The RM owns property at Birch Lake which is for ratepayer's use free of charge. The main industries in the area are Agriculture, Oil &Gas.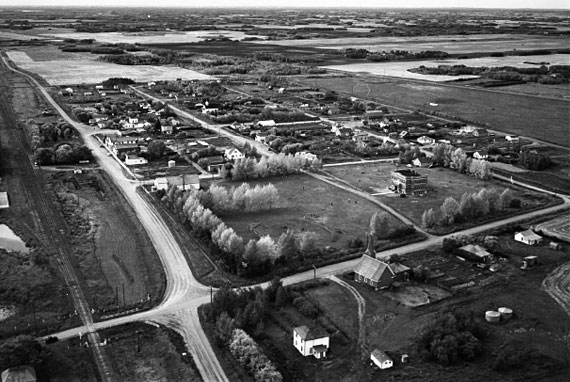 OFFICE HOURS:
MONDAY TO THURSDAY 9:00 a.m TO NOON, 1:00 p.m. to 4:00 p.m. CST.
Congratulations to
Reeve Kevin Garrett
Division 1 Councilor Albert Duhaime
Division 5 Councilor Terry Gregson
on their reappointment by Acclamation.
Government issued ID will be required to vote.
Notice of Poll Vote and Advance Poll Vote
Public Notice is hereby given that: A vote will be held for the election of Councillor for Division No. 3 for the Rural Municipality of Paynton No. 470
The vote will take place on:
Advance Poll: Monday the 2nd day of November, 2020 5:00 p.m. to 7:00 p.m.
Election Day: Monday the 9th day of November, 2020 9:00 a.m. to 8:00 p.m. CST at the Paynton recreation Centre, 205 1st Street East, Paynton SK.
Candidates for Division No.3:
Sheldon Rhinehart
Kristin Shantz
Results of the voting at the Municipal Office in Paynton on Tuesday the 10th day of November 2020, at the hour of
9:00 a.m. CST.
Paynton Ferry is closed for the Winter Season.

Hours of Operation: 6:00 a.m. - 11:00 p.m. (last crossing at 10:45 p.m.) Closes for meal breaks at 12:00 p.m - 12:30 p.m. and 6:00 p.m. -6:30 p.m.
Partial Fire Ban is in effect as of Oct. 26/2020

If you plan on doing any burning please call The Control Burn Line in Prince Albert at - 1-866-404-4911 before you start burning and once you are done. Also call the RM Office so that they may notify the Fire Chief!